Dredging at the port dock areas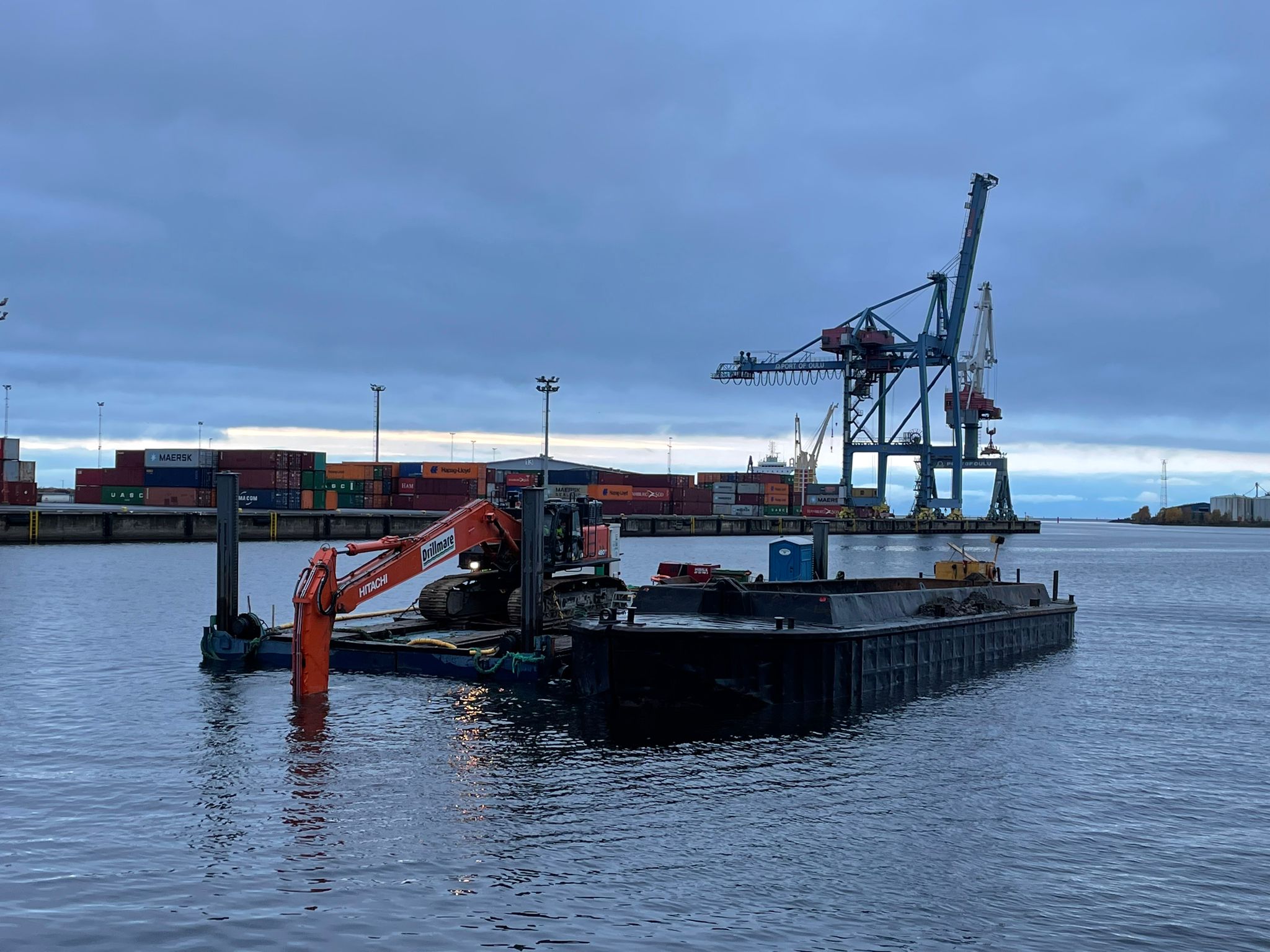 Maintenance dredging in the port of Oulu started on October 3, 2022.
Preparatory work in the harbor area already started the previous week, and the dredging is supposed to be completed by the ed of 2022.
A total of about 18,500 m3 will be dredged Vihresaari 3,500m3 and Oritkari about 15,000 m3. Next year, in addition to this, another 33,000 m3 will be dredged.
The dredged soil will be placed in port area basins that will, in the end, turn into new fields.
More information
Infrastructure Manager
Anssi Kemppainen
tel. +358 50 3796 271

Contact person for the contractor
R-Towing / Pekka Rahja
+358 400 382 652