Energy from the Sun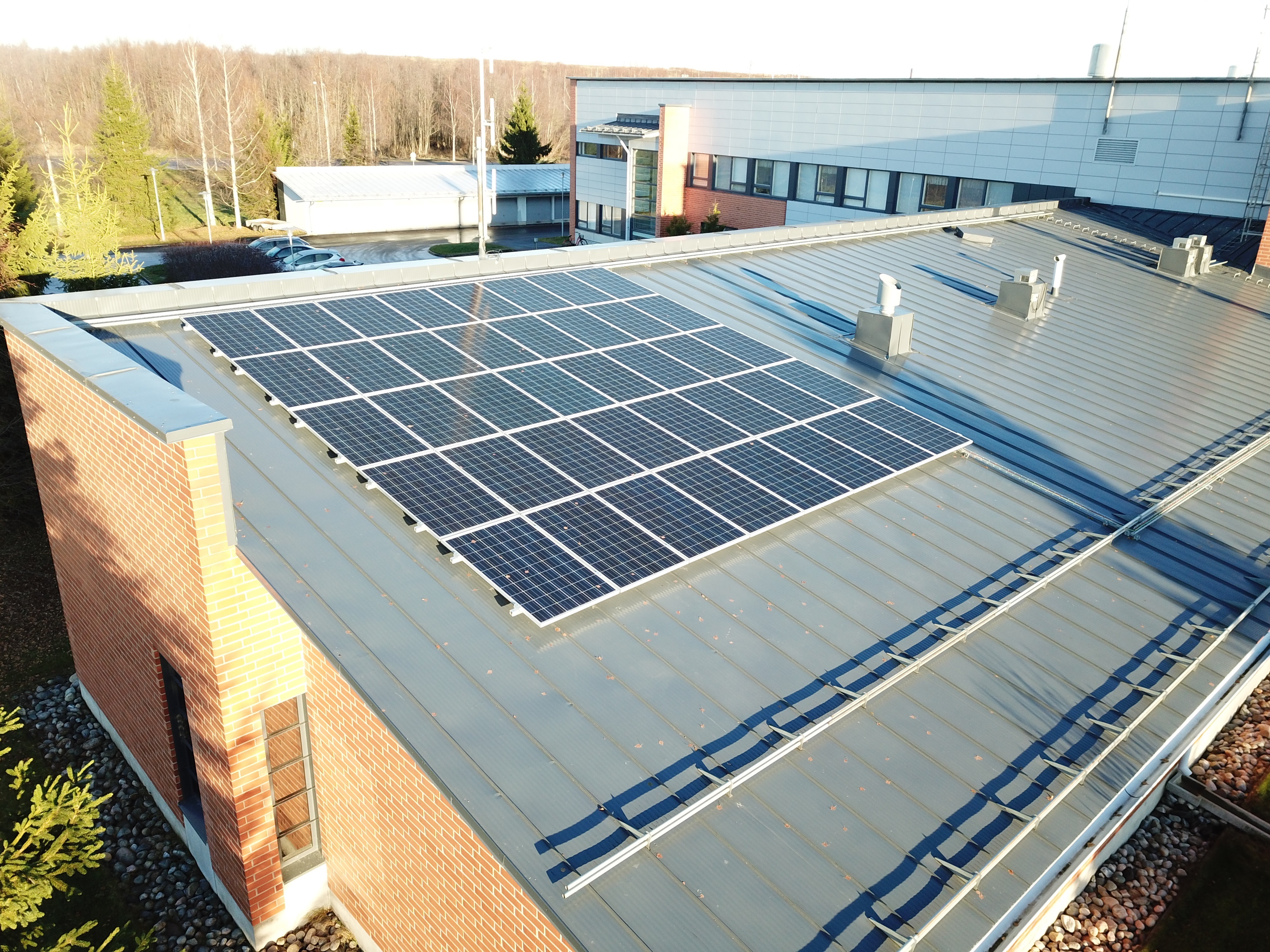 Port House, the administrative building of the Port of Oulu, is located in Oritkari. From a bird's eye view, the appearance of the building underwent a change in the summer of 2017, when a total of 47 solar panels were fitted on the roof. The smooth, bluish glass surface produces clean solar energy, which covers part of the electricity needs of Port House.
The Port is committed to continuous improvement in meeting its environmental obligations. The use of solar power is an excellent way of achieving this. Port House was not the only location in Oritkari to be fitted with solar panels last summer. They were also installed on the roofs of four warehouses of the port operator Herman Andersson Oy and on the roof of one warehouse owned by Oulun Konttivuokraus Oy. The combined maximum output of these six solar power units comes to 318 kW.
The solar power units were outsourced from Oulun Energia Oy, which means that the units were installed by and remain the property of Oulun Energia. The operators in the port pay an agreed price for the solar electricity.