Goal: energy-efficient port operation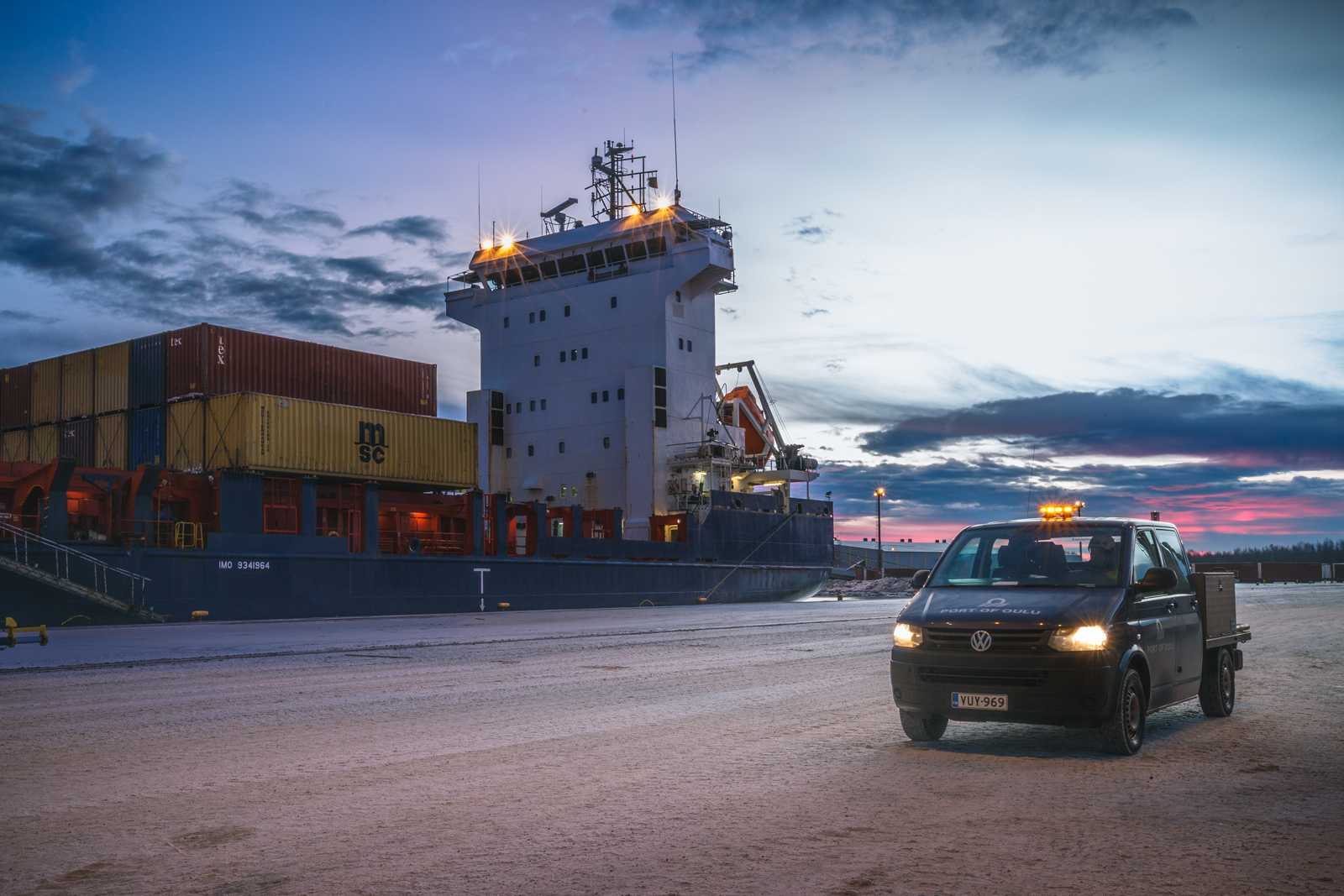 Together with the City of Oulu, the Port of Oulu has joined the Energy Efficiency Agreement for the municipal sector for a new period, 2017–2025. The new agreement is an add-on to the previous one for 2008–2016, in which the Port also took part. According to the terms of the agreement, the aim is to make energy use more effective by reducing the amount of energy used by 10.5% by the year 2025 compared to 2014. The Energy Efficiency Agreement, aiming at more efficient energy use in the municipal sector, is a joint agreement of the Ministry of Economic Affairs and Employment, the Energy Authority and the Association of Finnish Local and Regional Authorities.
The voluntary agreement scheme has been chosen in collaboration between the state and various industries as a means of meeting Finland's international energy efficiency obligations without new legislation or coercive measures. The aim of the agreements is to cover more than half of the binding energy savings target set for Finland in the EU's Energy Efficiency Directive. The Energy Efficiency Agreements are a key element in Finland's energy and climate strategy and a primary means of promoting efficient use of energy in Finland.
The implementation of energy efficiency measures is incorporated in all operation and involves collaboration in which all employees take part on same level. In the City of Oulu, besides the measures recorded in the Energy Efficiency Agreement Action Plan, various aims and actions related to energy and material efficiency are included annually in the budget. Their implementation is monitored in individual sectors as well as from a wider perspective as part of the realisation of the City Strategy.
In order to meet the energy savings targets, the City of Oulu, including the Port of Oulu, has committed to continuous improvement of energy efficiency and implementation of the measures presented in the Energy Efficiency Agreement insofar as is possible with regards to health, safety and environmental issues.
The measures and obligations in the Energy Efficiency Agreement include the following:
Organising and planning the measures
Clarifying the possibilities for improvement in energy efficiency
Implementing cost-effective improvement measures of energy efficiency
Taking energy efficiency into consideration in planning and purchasing
Training the staff and communicating on energy efficiency matters
Annual reports to the Energy Efficiency Agreement monitoring system
Striving to adopt new energy-efficient technology and increase the use of renewable energy sources.
The Energy Efficiency Agreement is one of the key agreements in implementing the environmental programme and climate strategy of the City of Oulu. In all its operations, the Port of Oulu is committed to continuous improvement of the way it handles environmental matters as well as adherence to regulations issued by authorities.