Towards a carbon-neutral port: Port house to district heating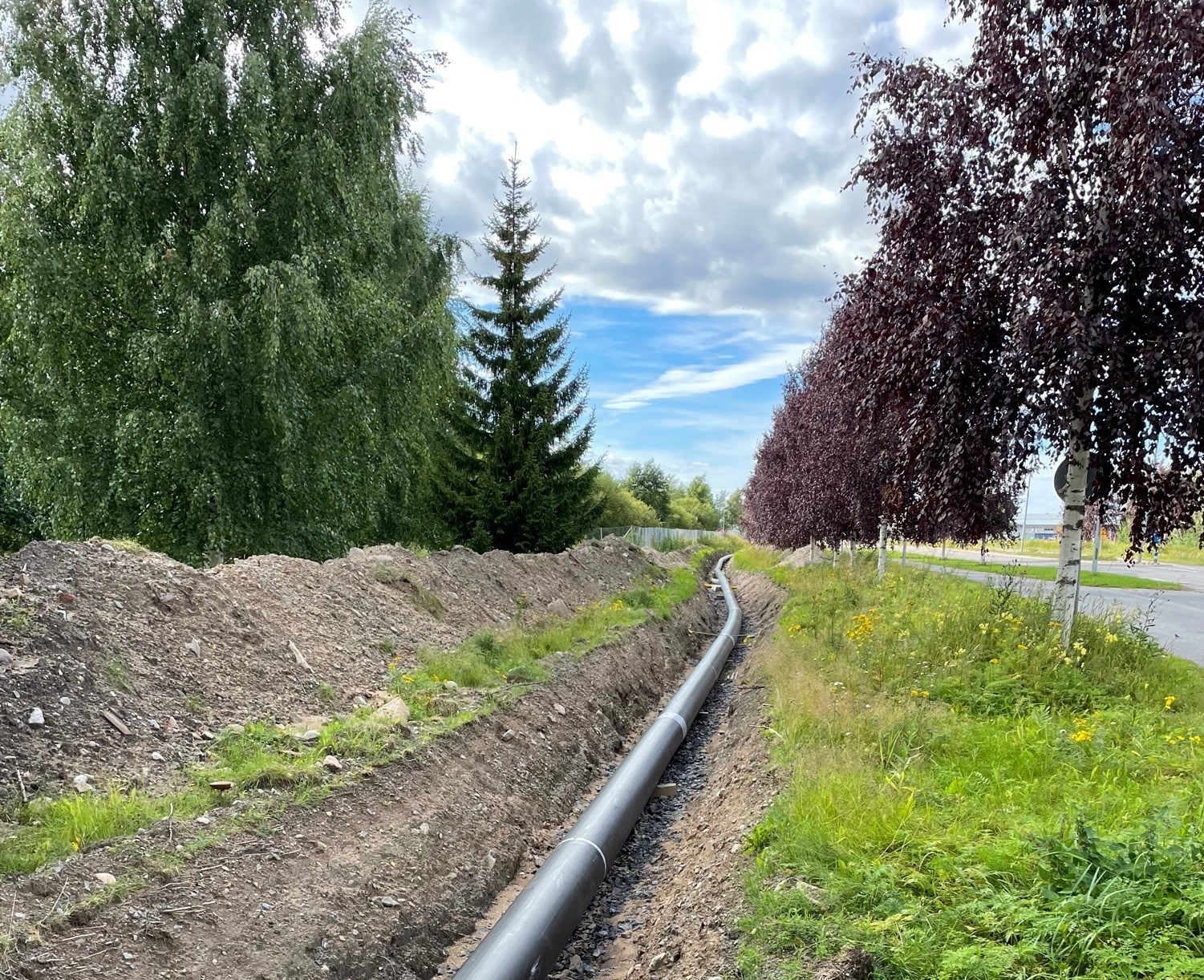 The Port of Oulu's goal is to be carbon neutral in 2030. We are moving towards this goal by making purposeful decisions and measures to reduce CO2 emissions.
One of the most important changes is changing the oil heating of the Port House, built in Oritkari in 1999, to district heating. By changing the heating mode, CO2 emissions related to heating will decrease by up to 53% per year.
The construction work started at the end of the summer and the district heating was put in service in the beginning of October. Fine-tuning and automation systems will still be refined during the rest of the year.
The seller of district heating, the supplier of related equipment and the line builder is Oulun Energia Oy.
For more information, contact Infrastructure Manager Anssi Kemppainen
anssi.kemppainen(a)ouluport.com / tel +358 50 379 6271